The Best Places for Food and Drink in Aberystwyth

Whether visiting Aberystwyth for a family adventure holiday, a romantic getaway or just a bit of well earned R&R, you won't need to do too much cooking! We've updated our list for 2022 with a wide selection of cafes, restaurants and pubs so you can get the best food and drink in Aberystwyth.
Looking for somewhere to stay? Clarach Bay Holiday Village is a family friendly holiday park just over the hill from Aberystwyth. We have some great food and drink options at the park too, including an ice cream parlour, pizzeria and - of course - a fantastic fish and chips shop. Perfect for when you want a great meal only a few steps from your holiday accommodation.
> Check out Clarach Bay Holiday Village   
Breakfasts and Tea & Cake in Aberystwyth
You know what they say - breakfast is the most important meal of the day! Especially when you're on holiday. These establishments will make sure you and your family are full of good food and energy for your holiday activities.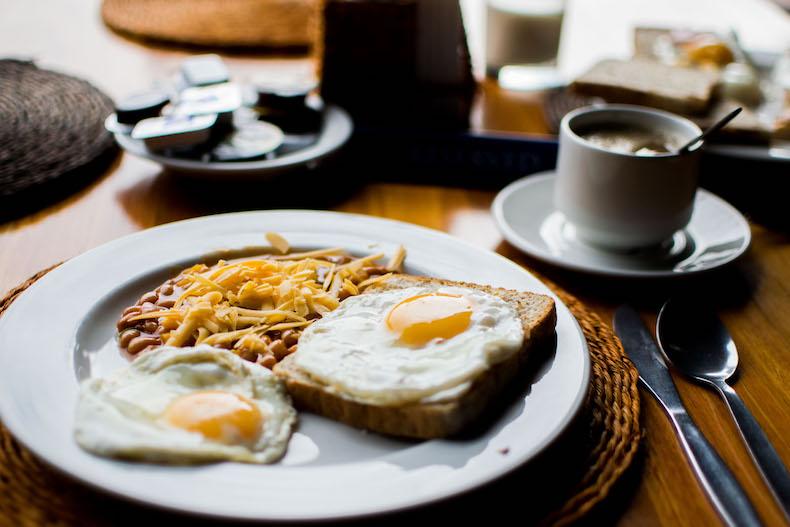 Express Fish and Chips
If you like a traditional, no-nonsense, fried breakfast to set you up for a day of holiday adventuring in Aberystwyth, Express Fish and Chips is the one for you. Great value for money, helpful staff and generous portion sizes, these all day breakfasts can't be beaten!
> Express Fish and Chips on Google Maps
Caesar's
If your main criteria is friendly service and excellent food then Caesar's will suit you down to the ground. A lovely selection of homemade cakes and excellent hot drink options are available to every visitor.
> Caesar's Cafe on Google Maps
Sophie's
If you're visiting West Wales with your four-legged friends then this cafe is a must for that mid-morning sweet treat. Not only does this charming little cafe allow dogs inside, they positive encourage them! A delicious range of coffees and cakes are available for all human visitors (there are dog treat available too!)
Light Lunch
A mid day pit-stop is very important. Whether you just want a little something to tide you over until dinner, or you want something a bit bigger, lunch is not to be neglected!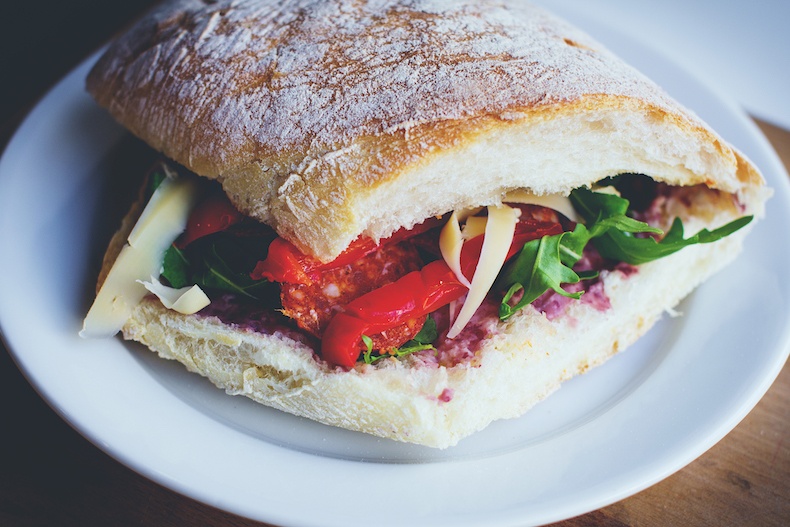 The Cabin
A perfect people watching spot, especially in summer. The Cabin has a vintage charm and is decked out with Hollywood inspired memorabilia. The menu has a good selection of hot and cold food to choose from and the service is consistently very welcoming and helpful.
Agnelli's Trattoria & Deli
Agnelli's treats its visitors to a great range of delicious food. If you fancy a casual, Italian dining experience during your stay in West Wales then this is a must visit! This little venue boast reams of 5 star reviews and plenty of repeat customers. There is also an evening menu available.
Coffee #1
This Aberystwyth branch of the well known cafe chain is big, bright and airy. Coffee #1 offers a range of food options including a fresh cakes, sandwiches, wraps and pastries. There are also options available for more specific dietary requirements.
Posh Dinner
Being on holiday is enough of a reason to celebrate as any. Why not get all dressed up and pop out for something a bit special whilst you're away.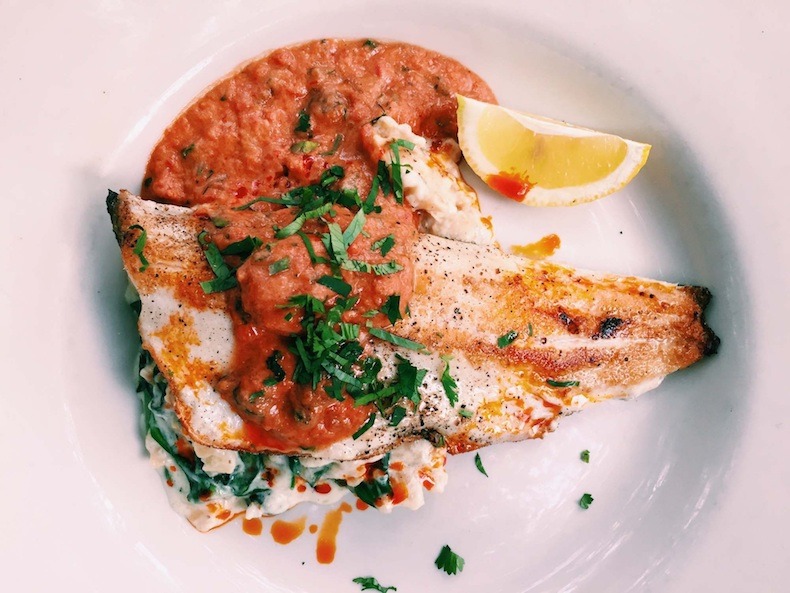 SY23
SY23 retained its Michelin star in 2022, really putting the Aberyswyth food scene on the map. This restaurant prioritises local ingredients and cooking over a fire - simplicity at its most delicious!
Gwesty Cymru
This award-winning 5 star hotel offers both lunch and dinner. If you're visiting West Wales on a Sunday it is definitely worth trying their Sunday lunches. If you want a taste of authentic Welsh produce during your holiday with us, this is definitely a top recommendation.
Gwesty'r Marine Hotel
Another local favourite. The Marine Hotel is a popular family owned hotel, centrally located on Aberystwyth promenade only metres from the beach and a short walk from the town centre.
> Gwesty'r Marine Hotel on Google Maps
Takeaway
Getting a takeaway on holiday is very freeing! Maybe you want to cuddle up at the end of a tiring day and eat your dinner with pyjamas on, or perhaps you want to find a lovely scenic and secluded spot to eat. Ordering takeaway gives you lots of options.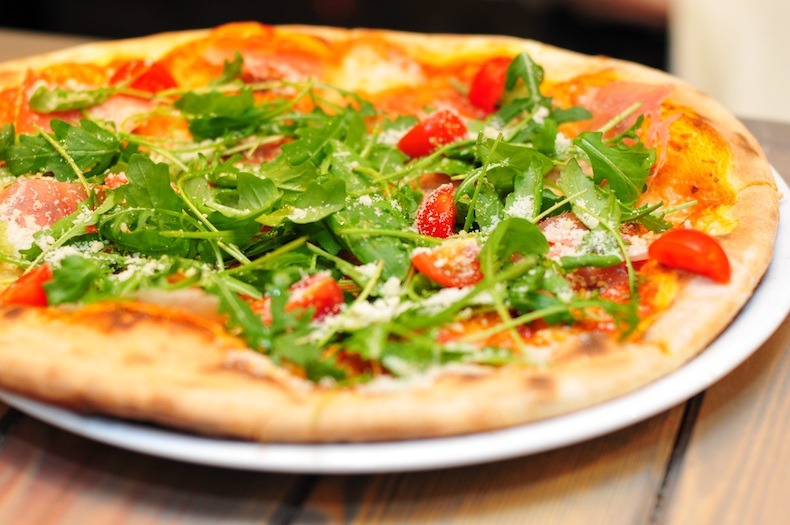 PD's Diner
A great option for burgers, proper seaside fish and chips and chicken dishes. This diner offers al fresco dining with a view on park or takeaway. The food is fresh and good quality and the service is always very good.
Pizza Royal
If pizza is your takeaway of choice then Pizza Royal is a great option for during your stay in Aberystwyth. A good selection of pizza and hot snacks for delivery and there is also an option for collection or to eat at Inn on the Pier.
Fusion King
This quirky, modern takeaway mainly specialises in quick and easy (yet very tasty) takeaway fusion dishes. Serving modern international menu ranging from wraps and quesadillas to noodles and honey-glazed chicken.
Penguin Pizza and Cafe
Eat in or take away, Penguin cafe has a great range of pizzas. You can also get a good selection of drinks from this well-established little takeaway and cafe.
Pub Grub
You can't beat a bit of proper, Welsh pub grub!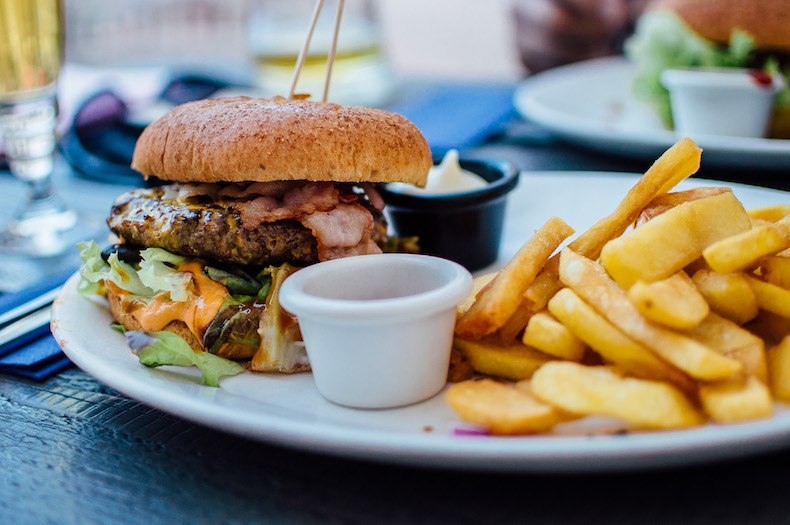 Scholars
Scholars offers "everything a great pub should!" In this friendly, local pub you'll find a range of real cask ales and regular entertainment such as live music and Sky and BT Sports. You'll also find a menu cram-packed with quality home cooked food.
The Starling Cloud
This friendly, comfortable venue offers visitors everything you would want from a country pub. Helpful, chatty staff and hearty and delicious pub grub to boot. This family friendly pub has a good range of kids meals and activities to keep every age happy.
So that's got the eating and drinking covered for your holiday in Aberystwyth! For accommodation check out our availability at our holiday park just down the road at Clarach Bay.
> The Starling Cloud on Google Maps
Food and Drink Favourites in Aberystwyth
Have we missed any great cafes, restaurants, pubs or takeaways? Let us know on our Facebook page!
Plus, don't forget to check out our family friendly holiday park if you're looking for somewhere to stay in Aberysthwyth!