The Best Board Games to Take on Your Caravan Holiday
When it comes to holidaying in the UK, visiting West Wales and staying in a caravan is a firm favourite for many families and couples alike. Caravan holidays in West Wales have been popular for many years and that doesn't look like it'll be changing any time soon. However, when it rains, as it often does in the UK, you may need to stay indoors and find something else to keep the family occupied. After all, the majority of activities at many holiday parks in Wales are outdoors and aren't as enjoyable when it's cold and raining.
A great way to combat this boredom and to help pass the time is to take a few of your favourite board games on holiday with you. If you're looking for things to do on caravan holidays if it rains then look no further, we've got some great board games for you to choose from.
Board Games to Take on Your Caravan Holiday
Choosing a board game to take on your caravan holiday can be difficult. Do you opt for a family favourite or should you try something a little different? These popular UK board games are sure to inspire you.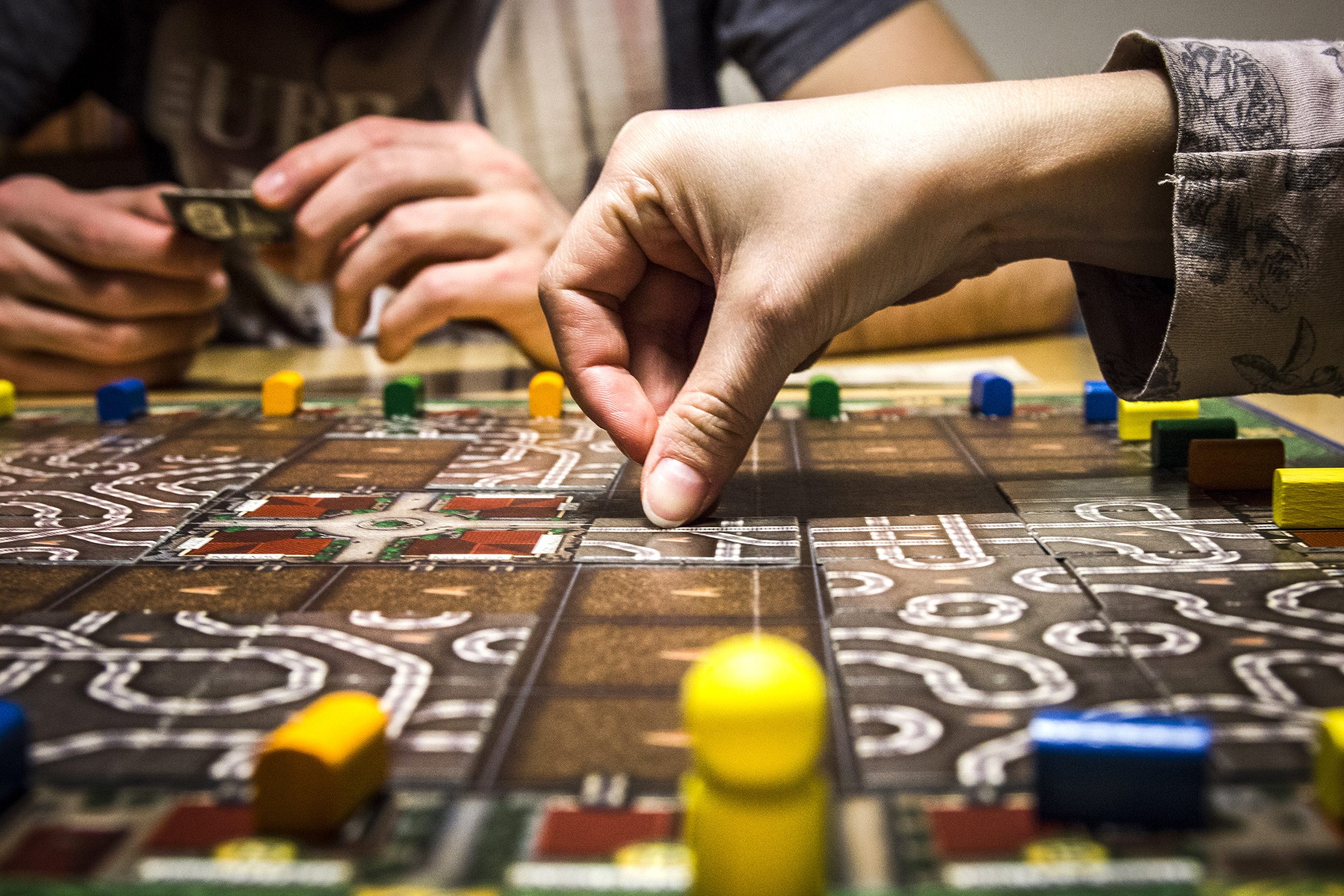 Trivial Pursuit
There are lots of different versions of Trivial Pursuit, so there's sure to be something to suit you and whoever you're holidaying with; there's even Trivial Pursuit versions aimed at kids! The aim of the game is to test your general knowledge and work your way around the board. It's easy to learn the rules and competition can get fierce!
Scrabble
Scrabble is a worldwide favourite, is great for people of all ages and can be played with 2 players or more. The rules of Scrabble are simple and it's great fun to find new words, keep score and see who the spelling champion is. If you are extremely competetive, you may like to watch this video of 50 scrabble tips below.
Monopoly
If you're looking for something to do on your caravan holiday when it rains that takes up a bit of time or something to keep you busy all evening, consider Monopoly. One of the most popular board games around, Monopoly is a great choice if you have the time to sit down and really get into the game. This one may not be ideal for younger children, as it can be hard to pick up the aim of the game, but is great for adults.
Buckaroo
When a light shower hits you'll want a game that is quick to set up, quick to play and quick to win - Buckaroo is just that. Buckaroo is great for families with children as it's full of excitement. Who's going to make the Buckaroo buck?
 
What a Performance!
This game is a modern take on the classic game of charades and centres around performing noises and mimes against the clock. It's great fun for kids and is easy to play for anyone over 5 years of age. The aim is to be the first person to work their way around the board, whilst avoiding forfeits. If you haven't seen this board game before, have a look at the review below.
Who Do You Think You Are? Board Game
If you are a fan of the television show Who Do You Think You Are? you're sure to love this game. This is the ideal board game for older players and requires a minimum of 2 players. The aim is to fly around the world in search of clues about your fictional character's ancestors. You can read more about the game and buy it here at Clarendon Games. 
Whether you're holidaying with friends, your partner or with your children board games are a great way to pass the time when the rain hits - and in Cornwall and Wales the chances of the rain hitting are high. The key to choosing a great board game is to pick one that appeals to everyone and works well with the number of players you have.
Best Wishes
Clarach Bay Holiday Village